Green Cards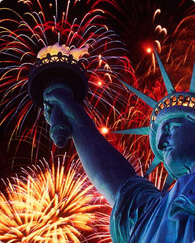 Once you have obtained permission to live or work temporarily in this country after successfully applying for a temporary visa – whether work, family, or investment related – you have decided you want to take the next step and apply for permanent residence. To do this, you need an I-551 or a green card.
For assistance that is based on personal experience and knowledge of current immigration and green card laws, call on our lawyer at the Law Office of Jihyun Kim, LLC. As an immigrant to this country, Jihyun is uniquely qualified to assist you and provide you with the green card information you need to efficiently move forward. Contact our Kansas green card attorney today.
At our firm, we understand how important family is to you, particularly when you are not living in your country of origin. We provide services that allow you to help spouses and other immediate family members obtain green cards so that they can remain in the country permanently.
If you have been living and working in the US unlawfully and have heard that you may be eligible for a green card, contact Jihyun Kim today. Our green card attorney can sit with you and discuss eligibility requirements related to family, employment, and number of years living in the US. Our lawyer can offer you special insight into your situation, having come to this country as an immigrant herself. In addition, she can provide you with immigration information that is up to date and applicable to your particular situation.
The information you obtain at this site is not, nor is it intended to be, legal advice. You should consult an attorney for individual advice regarding your own situation.

© 2020 by Law Office of Jihyun Kim, LLC. All rights reserved. You may reproduce materials available at this site for your own personal use and for non-commercial distribution. All copies must include this copyright statement.