Areas of Practice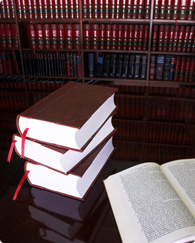 At the Law Office of Jihyun Kim, LLC located in Wichita, Kansas, we understand that your needs are as individual and diverse as you are. That is why we tailor our practice to fit your needs – no matter what the problem related to immigration and naturalization.
Contact our Kansas work permit attorney at the Law Office of Jihyun Kim, LLC today to schedule an initial consultation today.
Non-Immigrant Visas
No matter what type of temporary visa, our effective, friendly legal staff can assist you. Call on our firm to help you determine the best type of Visa for you.
Green Cards/Immigrant Visas
We understand how important it is for the family to stay together and be re-united in a speedy manner. We will be there for you and your loved ones. Our goal is to help you bring the loved ones to the United States without a delay because we understand the delay means family separation which can cause unbearable pain and stress to most families. We strive to serve you better everyday and promise to deliver the best service and care to meet the needs of your family.
Deportation/Removal
If you have been detained for staying in the country unlawfully, have been charged with a crime that may result in your deportation, or have a deportation case that seems to have gotten lost in the system, rely on our team to assist you. We understand your fears related to deportation and can help you make decisions now that will positively impact your future.
The information you obtain at this site is not, nor is it intended to be, legal advice. You should consult an attorney for individual advice regarding your own situation.

© 2020 by Law Office of Jihyun Kim, LLC. All rights reserved. You may reproduce materials available at this site for your own personal use and for non-commercial distribution. All copies must include this copyright statement.